The .eu Web Awards triumph once more
Sections
InfoSociety
Innovation & Enterprise
Languages & Culture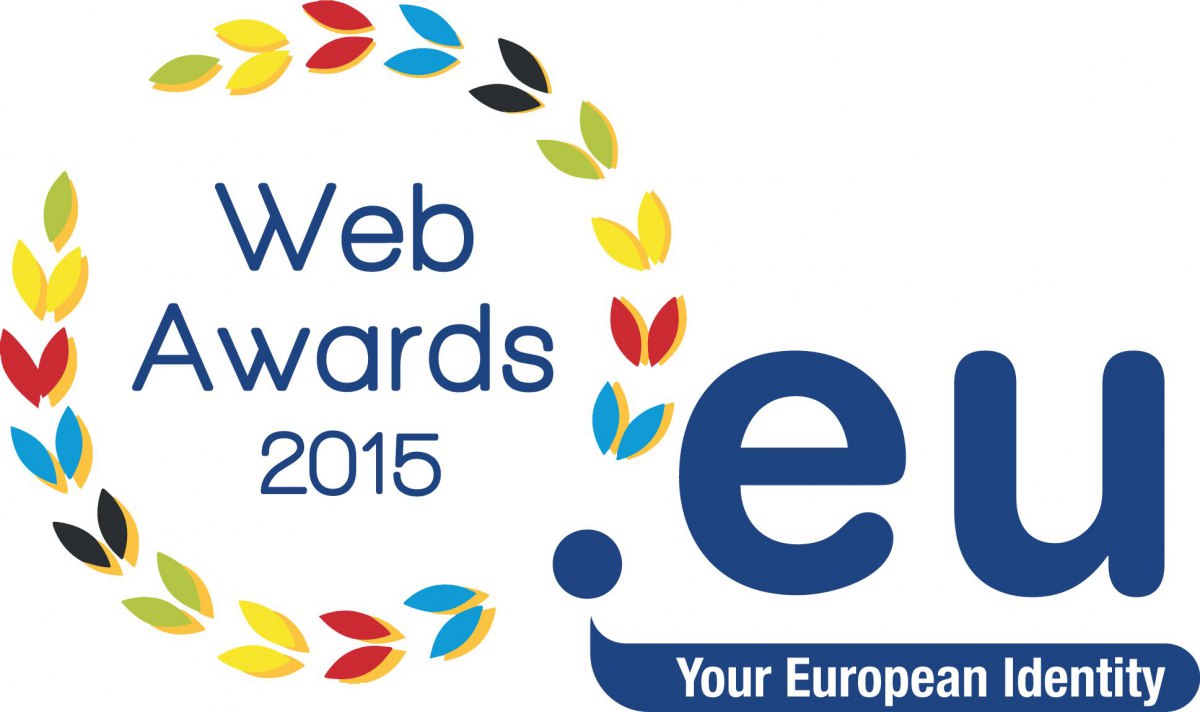 Brussels, 19 November 2015 – The .eu Awards Ceremony took place last night at the Museum of Natural Sciences in Brussels where 130 guests (including representatives of the nominees and their respective registrars) gathered to see five .eu domain name holders presented with a prestigious award and a Google AdWords package for their exceptional .eu websites.
'We are overwhelmed with the response we have received in connection to this initiative and would like to commended all those who participated in the competition, the level of talent witnessed is extraordinary!' commented EURid's External Relations Manager Giovanni Seppia.
The event, hosted by Irish presenter Conor McNally, followed the launch of the second edition of an online competition which ran from 1 April until 1 September 2015 and saw hundreds of websites submitted and subsequently evaluated by representatives from various European stakeholders based on the criteria set forth in the awards rules. Flavia Pennetta, current US Open Champion, attended and presented one of the awards yesterday evening. The event was also marked by the presence of Scottish singer Susan Boyle!
EURid can now reveal the lucky winners in each category:
Special awards were also given to:
EURid would like once again to congratulate all the winners!
About .eu and EURid
The .eu domain ranks among the largest top-level domains in the world, connecting more than 500 million people across 31 countries to one Internet identity. More than 3.8 million .eu names have been registered since the domain opened for registration in 2005. Many companies and brands use a .eu website as a practical solution to convey a clear European identity and their business ambitions.
EURid is the not-for-profit organisation that operates the .eu top-level domain, following a tender process and appointment by the European Commission. EURid works with over 750 accredited registrars and provides support in the 24 official EU languages. As part of its ongoing commitment to data security, EURid has been certified for the ISO27001 security standard since 2013. EURid is also registered by the EU Eco-Management and Audit Scheme (EMAS), which is an expression of its environmental commitment. EURid has its headquarters in Brussels (Belgium), and regional offices in Pisa (Italy), Prague (the Czech Republic) and Stockholm (Sweden). More information at: http://www.eurid.eu.