Boeing Brings Computer Coding to Brussels Youth
Sections
InfoSociety
Transport
Education
Teenage students will learn the basics of programming during the Coding Sumer School in Brussels organized by Boeing and ThinkYoung
BRUSSELS, July 7, 2016 – This week, more than 50 students aged 13-19 will have the opportunity to learn basic computer programming through sessions with renowned coding experts in order to experience the importance of coding in everyday life. The five-day Coding Summer School will help students explore future job opportunities that digital skills could open up.
To maintain the optimal performance of the Boeing 787 Dreamliner, more than eight million lines of unique code plus 10 million lines of off-the-shelf pre-written code are combined. This is just one example of how the aerospace industry requires technicians with the right digital skills, and why Boeing and ThinkYoung have worked together to initiate the Coding Summer School to inspire Belgium's young students.
Supporting Europe's Competitiveness
Helga Stevens and Lieve Wierinck, members of the European Parliament, support the initiative. "Currently in the European Union, there are 900,000 jobs in science, technology, engineering and math (STEM) and are not filled due to lack of relevant skills," said Wierinck. "There is a clear mismatch between these required skills and the labor market's needs, and while youth employment is a priority for the European Union, there is no single solution for these challenges. The Coding Summer School fully supports the priorities of the European Commission."
"I am very happy to support this Coding Summer School," added Stevens. "It is a great initiative for stimulating STEM skills development and logical thinking, and is vital for creating a more competitive Europe."
"Boeing is proud to have the opportunity to prepare and inspire European students to gain fundamental, 21st century skills through STEM-related, problem-based learning experiences," said Brian Moran, vice president, Government Affairs, Boeing Europe. "Digital know-how will play an increasingly important role in the future job market and we are excited about our partnership with ThinkYoung to help young people explore the exciting world of programming in a fun environment."
200,000 New Aviation Technicians Needed in Europe
Boeing forecasts that the world will need more than one million new aviation technicians and pilots over the next 20 years, with 200,000 of these needed in Europe alone. As the aerospace industry continues to digitize, IT skills will be essential for tomorrow's talent. As Boeing celebrates and reflects back on its first century of innovations in the field of aerospace, the company aims to inspire the next generation to solve the important aerospace challenges of the future.
"From satellites orbiting earth, to airplanes in the sky and autonomous vehicles undersea, software plays an increasingly important role in enabling Boeing products and services, added Moran. "That's why it's crucial to inspire and encourage the next generation to explore the multi-faceted world of aviation where digital skills play an increasingly important role."
PHOTOS: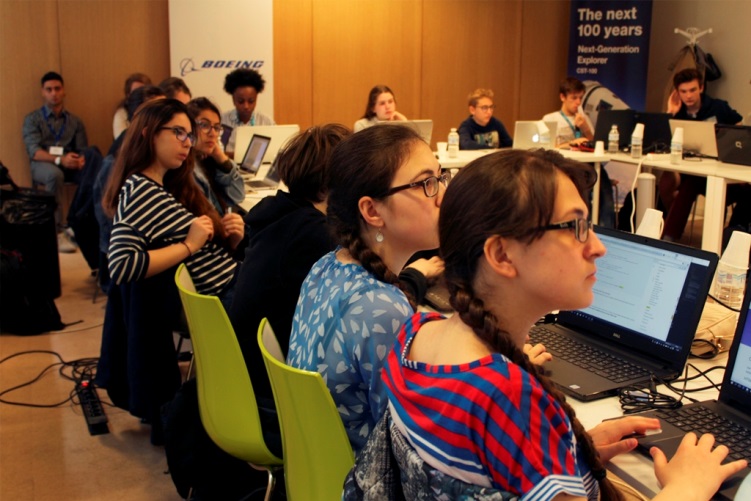 Picture 1: Young Brussels students learn how to create a blog in HTML5.
Picture 2: The second challenge is to code a mobile app.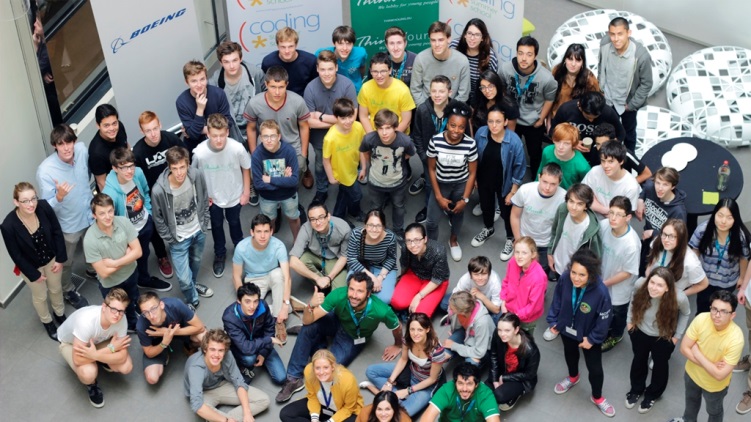 Picture 3: More than 50 students aged 13 to19 have the opportunity to learn the basics of computer programming.
Picture 4: The Coding Summer School aims to inspire more girls to participate. In no other STEM subject is the gender gap larger than in the information and communications technology sector.
Picture 5: Brian Moran, Boeing Vice President, Government Affairs Europe, opened the Coding Summer School.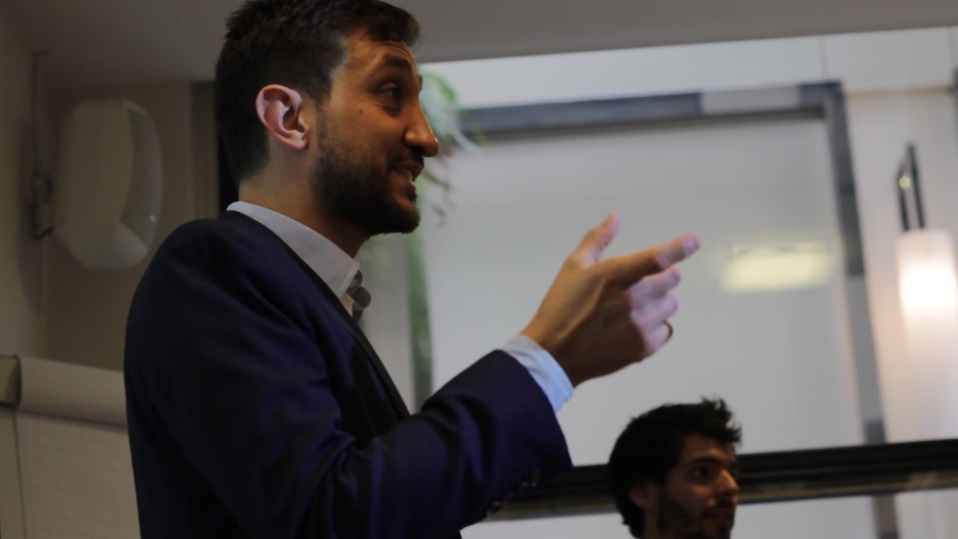 Picture 6: Andrea Gerosa, founder of ThinkYoung: "It is time policy makers put STEM at the center of their agenda in order to put Europe back on track".
More pictures available here.
# # #
Contact:
Romana Nesporova
Boeing International Corporate Communications
Tel.: +32 (0) 2 777 0726
romana.nesporova@boeing.com
Lies Van Nieuwenhuyse
Porter Novelli
Tel.: +32 495 93 96 21