ArcelorMittal: Europe's strategic industrial assets must be preserved, not dismantled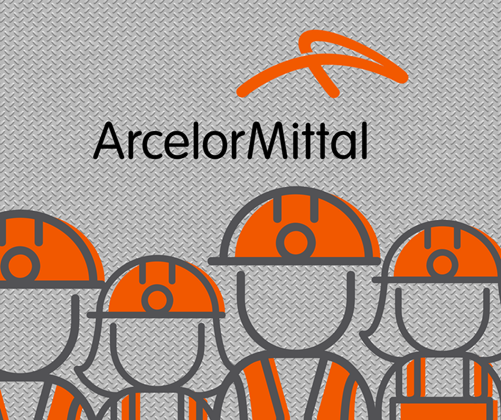 ArcelorMittal announced its proposal to divest major industrial assets by selling off its plants in Romania (Galati), Czech Republic (Ostrava), Luxembourg (Dudelange), Italy (Piombino), Macedonia (Skopje) and production lines in Belgium (Liège) to alleviate DG Competition's concerns about its acquisition of Ilva. As many as 15,000+ direct jobs are at stake in addition to thousands of indirect jobs in each of the six local communities which are looking with anxiety to their now uncertain destiny. Trade unions from across Europe denounce the European Commission's and Arcelor Mittal's stance and unanimously urge for guarantees on the future of each site and of each and every job to be immediately provided.
More than 50 trade union representatives of ArcelorMittal and Ilva workers coming from Belgium, Czech Republic, France, Italy, Luxembourg, Romania and Spain met on 26 April in Brussels under the auspices of industriAll Europe to share their concerns about the social and industrial consequences that the latest ArcelorMittal and European Commission plan might yield.
"We will never let ArcelorMittal and Ilva workers' working conditions, wages and future be put in jeopardy, nor ArcelorMittal's prospects for development be weakened as a consequence of a flawed decision made under obsolete EU competition rules", says Luis Colunga, industriAll Europe Deputy General Secretary. "Ilva's acquisition has first to be finalised. And yet, we are already presented with what is said to be the outcome of a months-long dialogue which took place behind closed doors between ArcelorMittal and the European Commission: a proposed divestment plan which will serve as nothing but the dismantling of the integrated production networks of one of Europe's leading steelmakers. And as if this were not enough, workers are deprived of their fundamental rights to be properly informed and consulted on a plan that is hanging a big question mark over thousands of jobs across Europe. Why it is so? Because of the unacceptable time pressure caused by the rigid procedures at the European Commission which call for the Commission decision to be issued in three weeks' time".
Against this background, trade unions from across Europe adopted an emergency declaration (see download below) and urgently demand both ArcelorMittal and the European Commission to:
Provide full transparency on all of the merger control procedure, and immediate information disclosure on existing market, industrial, financial, environmental and social analyses and forecast;
Commit to the long-term industrial growth, quality employment and viable solutions for all European ArcelorMittal and Ilva sites, whatever outcome on-going procedures would deliver;
Fully involve trade unions and worker representatives before any decision be made either by the European Commission or ArcelorMittal, on both the acquisition of Ilva itself, the proposed divestment plan, and the potential search for new buyers, if any.
The current case highlights once more the enormous gulf that exists between EU words and actions: there cannot be any strong nor globally competitive European industry as long as EU policies fail to encourage long-term growth and job creation, and even impede the development of Europe's champions.
"We need a Europe which not only protects the interest of European customers but also that of its workers and industry. As President Juncker said, Europe must always defend its strategic interests. That's the Europe we're calling for: one which supports companies' growth and the creation of quality jobs. That's not what we're seeing here when the lack of ambitious industrial strategy combined with outdated competition rules is simply eroding our industrial base and putting our key industrial assets up for sale to foreign investors" said Luc Triangle, industriAll Europe General Secretary. "What is happening with ArcelorMittal is yet another illustration of the fact that, yes indeed, we have definitely and for a long time already reached the limits: it is high time for the EU to deliver and finally implement favourable framework conditions to foster the European economy and, particularly here, the steel industry".
As they remain flabbergasted by the absolute lack of consistency in EU policies, ArcelorMittal and Ilva trade unions call the European Commission to deliver an immediate response to the crucial need there is for:
A revision of anachronistic EU competition rules, to ensure that European companies that operate on global markets benefit from a level playing field;
An ambitious steel industrial strategy, to support the sector which remains the backbone of our European economy and is yet undergoing one of its most challenging times;
An equal treatment for the respect of workers' rights and the defence of industrial strategic interests alongside internal market competition considerations.
ArcelorMittal and Ilva's trade unions will pursue their European coordination under the umbrella of industriAll Europe in the coming days and weeks and request to urgently address those issues with European Commission president, Jean-Claude Juncker, and ArcelorMittal CEO, Lakshmi Mittal, at the earliest possible convenience. As concerns are also growing from amongst national and European level politicians (be they government representatives or members of the European Parliament), ArcelorMittal and the European Commission are more than ever expected to meet their social and industrial responsibilities.
Download the full declaration of Arcelor Mittal and Ilva's trade unions in English and French (German version to follow shortly).
Download this press release in French (German version to follow shortly).
For further information, please contact: