Atopic Eczema Awareness Day: Looking beneath the surface
14/09/2019 – September 14th marks Atopic Eczema Awareness Day to raise awareness and understanding of the disease and its impact on the people living with it.
Atopic Eczema is a demanding disease and much tougher on patients than people understand. Intense and persistent itching is one of its most debilitating symptoms, leading to long-lasting pain. It nearly always restricts quality of life, impacts mental health and leads to the development of other diseases.
Each day, people living with atopic eczema experience how the disease impacts their lives beyond their skin. The new EFA Atopical Lives online photo exhibition introduces people living with atopic eczema and shows how the disease influences their daily activities and Quality of Life: Eczema patients need to constantly adapt their daily lives to avoid additional skin irritation. They carefully choose ordinary activities such as cooking, doing sports, enjoying leisure-time or hobbies because their atopic skin requires preparation not to have symptoms worsen. Common consumer goods such as cosmetic and hygiene products, bedding or clothes are also part of their prevention strategies, leading to considerable extra-spending. The cost to get the care they need is too high: European severe atopic eczema patients spend on average 900+ € a year.
EFA's European report Itching for Life: Quality of Life and costs for people living with severe atopic eczema in Europe uncovers the reality of atopic eczema: a majority of patients living with severe atopic eczema say the intense itching drives them crazy; the more severe the eczema symptoms, the higher is also the risk for depression. (1) (2)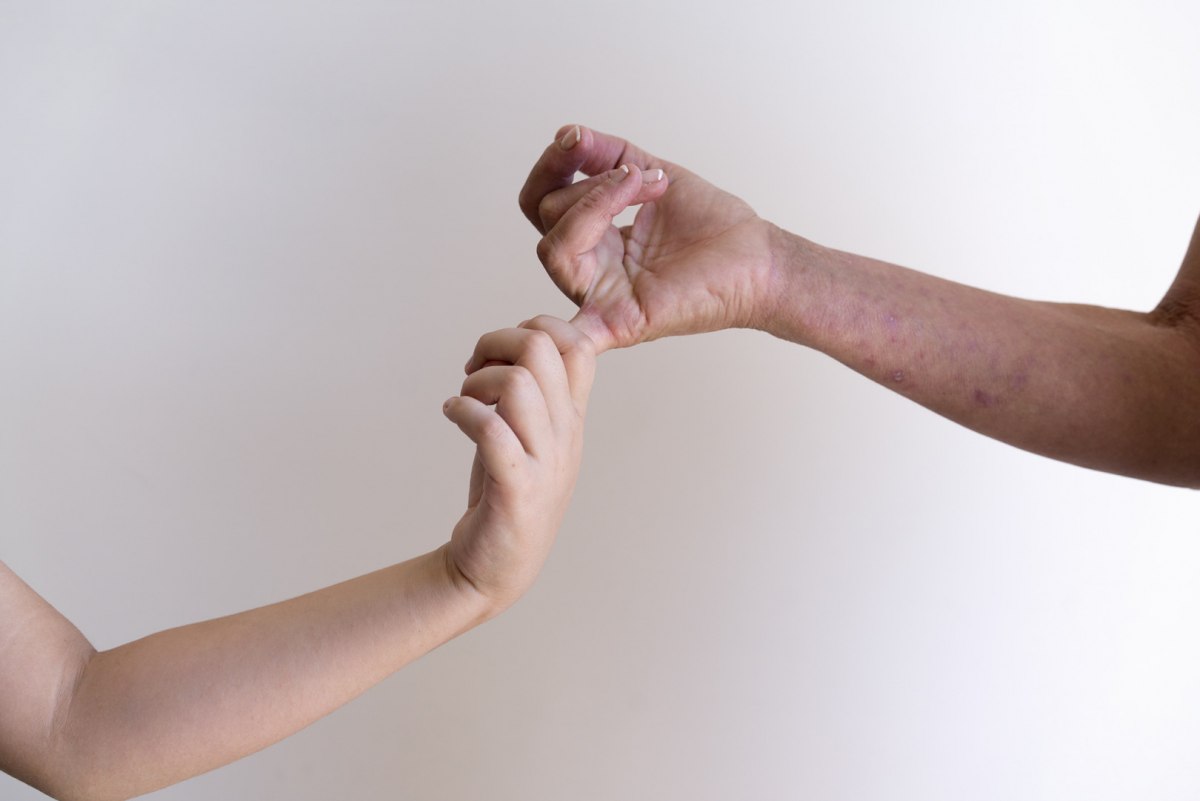 EFA President Mikaela Odemyr said, "In our Atopical Lives survey, one in four patients declared themselves sometimes unable to face life. What atopic eczema patients ask for is more understanding and multidisciplinary care. On this 2nd European Atopic Eczema Awareness Day the eczema community works together in encouraging society and health systems to take a look beneath the surface of eczema and address the full range of atopic eczema's impact on people's life."
Atopic eczema often develops in childhood, but it can also appear in adulthood. It almost never comes alone but instead is linked to other atopic diseases: almost half of all eczema patients live with allergy to pollen, around a third have allergies to either house dust mites, animals or certain foods, and many life with asthma. The majority of mild atopic eczema patients can have their symptoms reduced thanks to moisturisers or corticosteroids. However, their recurring symptom cycles are not treated.
We invite you to join our community and the conversation on Twitter and Facebook by using the hashtags: #AtopicEczemaDay and #AtopicalLives and to visit our Atopical Lives online photo exhibition and download the pictures for media use. (3)
ENDS
Notes to editors:
(1)
The 1,189 participants in the "Atopical Lives" study were adults who had received a severe atopic eczema diagnosis, from nine different European Union countries (Czech Republic = 52, Denmark = 50, France = 180, Germany = 180, Italy = 180, the Netherlands = 150, Spain = 180, Sweden = 37, and United Kingdom = 180). The report is available at
www.efanet.org
in 9 languages.
(2)
For recent scientific reference to EFA Atopical Lives survey please consult:
−
Arents, B. W. M., Mensing, U., Seitz, I. A., Wettemann, N., Fink-Wagner, A. H., de Carlo, G., ... & Ring, J. (2019). Atopic eczema score of emotional consequences—a questionnaire to assess emotional consequences of atopic eczema.
Allergo Journal International,
1-12.
−
Zink, A., Arents, B., Fink-Wagner, A., Seitz, I. A., Mensing, U., Wettemann, N., ... & Ring, J. (2019). Out-of-pocket Costs for Individuals with Atopic Eczema: A Cross-sectional Study in Nine European Countries.
Acta dermato-venereologica,
99(3), 263-267.
−
Ring, J., Zink, A., Arents, B. W. M., Seitz, I. A., Mensing, U., Schielein, M. C., ... & Fink‐Wagner, A. (2019). Atopic Eczema: Burden of disease and individual suffering–Results from a large EU‐Study in adults.
Journal of the European Academy of Dermatology and Venereology.
(3)
The European Atopic Eczema Awareness Day takes place on September 14th and is an initiative launched by EFA for the first time in 2018 to inform, support and mobilise efforts around atopic eczema in Europe, through an online campaign under #AtopicEczemaDay and a new
online photo exhibition
called
Atopical Lives,
available under:
www.efanet.org/campaigns/atopical
(user: atopicallives pass: atopical12345)
The European Federation of Allergy and Airways Diseases Patients' Associations (EFA)
is a network of 43 allergy, asthma and COPD patients' organisations in 25 European countries that works for European patients with allergy, asthma and chronic obstructive pulmonary disease (COPD) to live uncompromised lives, have the right and access to the best quality care and a safe environment.
www.efanet.org
Global Skin
is a unique global alliance, committed to improving the lives of skin patients worldwide. They nurture relationships with members, partners and all involved in healthcare – building dialogue with decision-makers around the globe to promote patient-centric healthcare.
www.globalskin.org
For more information please contact EFA Communications Manager Charles Kinney: