AIDEX 2015 - HUMANITARIAN HERO AWARD WINNER ANNOUNCED - CLAUS SORENSEN RECIEVES LIFETIME ACHIEVEMENT AWARD
Sections
Development Policy
Social Europe & Jobs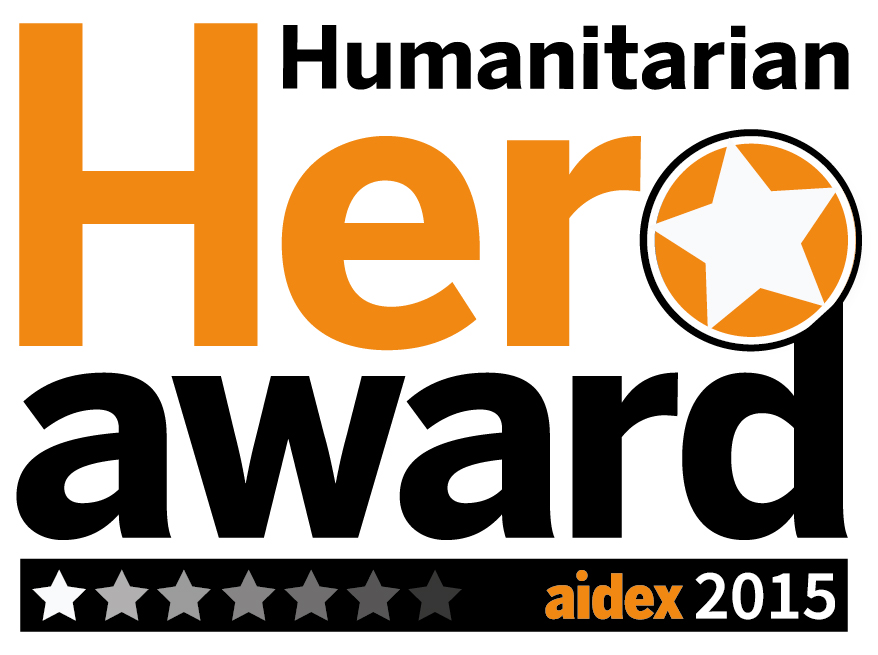 Sean Casey from International Medical Corps wins for his contribution
to Ebola response efforts.
Claus Sørensen is presented with an AidEx Lifetime Achievement Award
The award helps showcase the courageous and sometimes dangerous lengths they go to and the dedication they commit to their line of work, whether they be suppliers, NGOs, or members of governmental and the development aid community.
This year, the finalists chosen from among a wide range of entries were:
Jan in't Veld, Focus On Vision

Sean Casey, International Medical Corps
Dr Rafael Ruiz Rodriguez, University of Mexico
Magda Ahmed, Mercy Corps
The general public garnered over 2,000 unique votes, while winner Sean Casey of International Medical Corps received over 900 votes.
AidEx also presented a Lifetime Achievement Award to Claus Sørensen, Senior Adviser to the European Political Strategy Centre, and former Director-General of the European Commission's DG for Humanitarian Aid and Civil Protection (ECHO). Mr Sørensen was recognised for his outstanding and long-lasting contributions to the aid and development community.
ABOUT THE AIDEX HUMANITARIAN HERO OF THE YEAR WINNER
Sean Casey was the first person deployed by International Medical Corps to respond to the 2014 Ebola outbreak in West Africa.

Since then, under Casey's leadership, International Medical Corps has cared for nearly 2,500 patients in its Ebola Treatment Centres (ETCs) in Liberia and Sierra Leone, trained thousands of front-line Ebola responders, screened hundreds of thousands of individuals through its SRUs in the three most-affected countries, and provided ongoing support to hundreds of Ebola survivors.

Today Sean serves as Regional Director managing the organisation's Ebola response, recovery and ongoing preparedness efforts in Liberia, Sierra Leone, Guinea, Guinea Bissau and Mali.

Sean was also one of the first humanitarian responders to this year's earthquake in Nepal, where he immediately launched International Medical Corps' response, quickly pulling together l

ocal medical and logistics volunteers to deploy Mobile Medical Units to the epicentre within hours of the quake.
"I'm so grateful to all those from within the humanitarian community who voted for me. This means a lot because it comes from the people I worked with, my peers on the frontline of humanitarian response around the world." Sean Casey, AidEx 2015 Humanitarian Hero of the Year Award winner
"I think this award is a symbol of the deep empathy that people within the humanitarian community feel for each other. I am extremely grateful for having been able to work with such people, whose main concern is to save lives; to go to the most difficult places on the globe and do their best in the name of human solidarity." Claus Sørensen, AidEx Lifetime Achievement Award 2015
About AidEx
AidEx is a major international conference and exhibition for humanitarian and development professionals of all stripes. Held annually in Brussels, it brings together different voices whether they be NGO fieldworkers, the public and private sectors, long-established thought leaders or brand new start-ups.
AidEx encompasses a conference, exhibition, meeting areas, awards and workshops. Its fundamental aim is to engage the sector at every level and provide a one stop shop for the visitor to meet, source, supply and learn.