AIDEX 2015 AID INNOVATION CHALLENGE - The winners are announced
Sections
Development Policy
Health & Consumers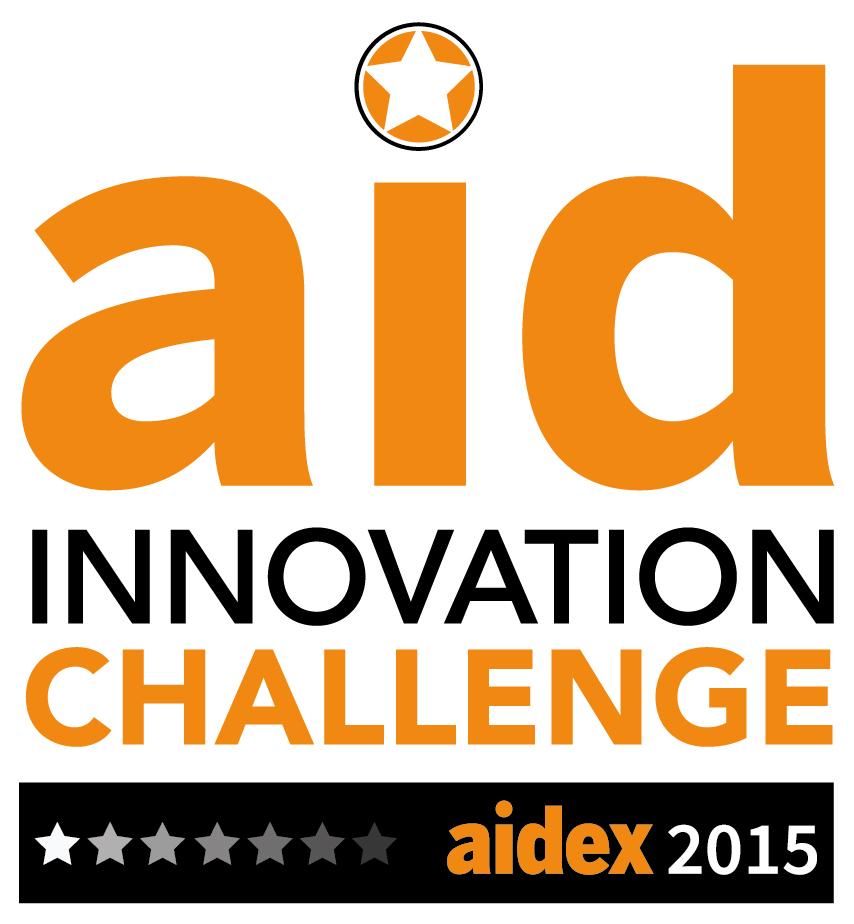 ReciproBoo Shelter wins best individual entry
Gradian Health Systems wins the best business entry
Aid Innovation Challenge 2015
18 November 2015, Brussels: Now in its fifth year, the Aid Innovation Challenge seeks to uncover the next big invention for the humanitarian aid and development community, to help those who supply aid products globally.
The award is open to all design agencies, engineering companies and budding young designers and engineers who are not currently working for a company/organization, presenting a unique chance to pitch life-changing inventions to a panel of experts from the community.
This year, the finalists were:
Barbara Schack, Libraries without Borders

Stephen Rudy, Gradian Health Systems
Shaun Halbert, ReciproBoo Shelter
Lisa Scharoun, Cross Cultural Design Lab
The winner of the Commerical entry was Gradian Health Systems for its universal anaesthesia machine, while ReciproBoo took home the Individual award for their unique & climate versatile shelter kits. Read more about the winning inventions here.
The 2015 Aid Innovation Challenge was judged by a panel of experts, consisting of:
Nicholas Rutherford, Event Director, AidEx

Sandy Angus, Chairman, Montgomery

Beverly Gwadera, Head of Business Development (NGOs) Ebury

Pamela Steele, Pamela Steele Associates
Gary Forster, CEO, Transaid
Key Quotes from Aid Innovation Challenge Winners and Judges
"We're deeply honoured to be recognised in the same category as so many fantastic products. Our innovation is not just about a life-saving product, but about providing the necessary back-up support, including local capacity building and job creation through local partnerships." Stephen Rudy, Gradian Health Systems, Winner of the Commercial Aid Innovation Award
"Winning this award means so much. After 5 years of hard work, it's recognition for an idea which originated in the aftermath of the Haiti earthquake, which aims to provide shelter for people in vulnerable situations." Shaun Halbert, ReciproBoo Shelter, Winner of Individual Aid Innovation Award
"Gradian made a very technical subject easy to understand; meanwhile ReciproBoo solves a huge variety of problems in a simple, low-cost way – both are great approaches." Sandy Montgomery, Chairman, Montgomery, and Aid Innovation Judge
"The most innovative aspect about Gradian Health Systems is their business model, by aiming to provide back-up services and the support network necessary to keep things going. ReciproBoo is simply put, a fantastic example of simplicity that works – a flexible product which is the result of successful experimentation." Nicholas Rutherford, AidEx Event Director and Aid Innovation Judge
About AidEx
AidEx is a major international conference and exhibition for humanitarian and development professionals of all stripes. Held annually in Brussels, it brings together different voices whether they be NGO fieldworkers, the public and private sectors, long-established thought leaders or brand new start-ups.
AidEx encompasses a conference, exhibition, meeting areas, awards and workshops. Its fundamental aim is to engage the sector at every level and provide a one stop shop for the visitor to meet, source, supply and learn.